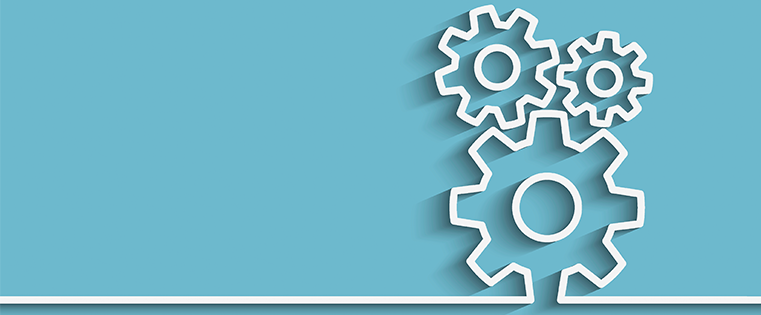 Every marketing team is overworked. We're all looking for ways to maximize the ROI on our efforts. For many organizations, using a marketing automation tool and workflows can provide a quantum leap forward in marketing results.
Of course, implementing a market automation system takes some money and know-how, which raises the question whether the investment makes sense for any given organization. It may well for your organization. Don't buy into the overhead myth and assume higher marketing costs are a bad thing for your organization. The increased costs can be the best expense you make if they're going to increase your membership and donations.
But not every organization's marketing team is ready for automation. If you're not already set up to take advantage of automation's potential, that's when you spending money and energy without getting the return. Your organization has important work to do with its funding. It's no good spending it on marketing automation before you're ready to make the most of it.
Here's an overview of what marketing automation is really about, as well as a checklist you can run through to determine if you're organization is ready or has some marketing gaps to fill in first.
What Marketing Automation is Really About
Most importantly, don't think you can sit back and "set it and forget it." That's a big myth. Marketing automation doesn't do your marketing for you. It amplifies the processes you already have in place. So if they're good processes – terrific! If they're not so good this checklist is a great starting place for your team to start building its own content marketing framework.
Creating a good framework means you've got a reliable system in place for publishing valuable inbound marketing content. Content that will attract and generate a strong, steady stream of leads you can nurture along to become members or donors. If your current challenge is generating traffic as well as leads using your content, focus initially on getting your system in place, and creating the desirable, valuable content your personas will want.
Then when you're steadily getting new leads, and your team becomes overwhelmed trying to respond to them, that's the time to step up into your marketing automation system more completely. Turn on those lead nurturing and re-engagement campaigns. Start testing one lead nurturing email sequence against another. Tweak. Refine. Improve.
Marketing automation done well means leads won't get ignored. The best of them will also automate the personalization of the content that you send. This is where marketing automation can take you a quantum leap forward.
Marketing automation is about scaling all the great marketing you're already doing, so it's executing the campaigns you design at a pace and volume that your team couldn't possibly do manually. But you and your team need to still be at the heart of it all.
So Is Your Organization Ready?
Go through these questions with an objective eye to gauge whether your organization could benefit now by implementing a marketing automation tool.
1

) Are you generating a constant stream of new, qualified leads?

To realize the benefits of marketing automation, your database needs to be a good size and constantly growing. Furthermore, the new leads coming in need to be good fits to convert into members and donors. If your database is too small, automation will just overwork the leads that are there. People will start to feel spammed and you may well see your list shrink rather than grow.
2) Does your team feel overwhelmed by the number of leads pouring into your database?
If so, you may well benefit from marketing automation to make sure all these leads get their due attention.
3) What emails are you sending manually right now? Do you have email series that can be put into an automated workflow?
To reiterate the main point about what marketing can and cannot do, it can't make a blah email series to re-engage dormant constituents, that only has middling results, into a success. What it can do, is take a string of your best performing nurturing emails and put them on autopilot for you.
If you want to improve the efficiency and automate your lead nurturing campaigns, marketing automation can help with that. If you're content to send one-off emails on a campaign-by-campaign basis, then marketing automation may not add much value for you.
4) Are you engaging with leads, members, and donors across multiple channels?
The more information your marketing automation system can gather about the people in your database, the more it can do for you. This means that marketing automation becomes more powerful the more you already engage with people through multiple channels. It's easy to think of marketing automation only as email, but that's selling it short. You can automate workflows that rely on other digital channels both to gather intel and push out content.
5) Do you already have manual "triggers" you use to push out relevant content to leads?
A lead who visits your donor page a certain number of times. Or a member who downloads your most recent annual report. A lead who watches a new video about the organization's work. These can all be triggers. Do you know when your leads take relevant actions? If you do, do you have a plan that you execute that's relevant to the action the person took
These are all steps that marketing automation relies on. You can tell the automation system what triggers to identify and what to do with them once trigger conditions are met, but you need to know first.
6) Got the content needed to support personalizing and scaling up your marketing efforts?
The triggers and data collection intel are all about sending the right content to the right lead at the right time. So you need the right content that speaks to different leads who are at different points in their journey. You don't want to send a solicitation letter to join your highest donor circle level on someone's first download. Maybe send an invitation to join your newsletter instead.
If you need sufficient input (leads) into the marketing automation machine to make it work, you also need sufficient output (relevant content). Your team needs to be producing and publishing content that's mapped to a lead's journey so they can be successfully nurtured further down the path.
Getting Your House in Order First
Content marketing is a continuous growth process. When you first start with inbound marketing, you learn along the way what messages and formats get your audience to respond at different points in their journey. As you refine your content and the donor's journey, you start building workflows and criteria that make putting new campaigns and content together more efficiently
The next step in this process is marketing automation that moves your workflows from manual to automatic. The timing to move to automation makes sense when you have a steady stream of leads coming in, along with list segmentations, and lead nurturing campaigns that are getting good results.
If you're not there yet, don't worry. Start working on the steps on this checklist. You'll start to see great advances in membership and donor amount drives every step of the way towards marketing automation.