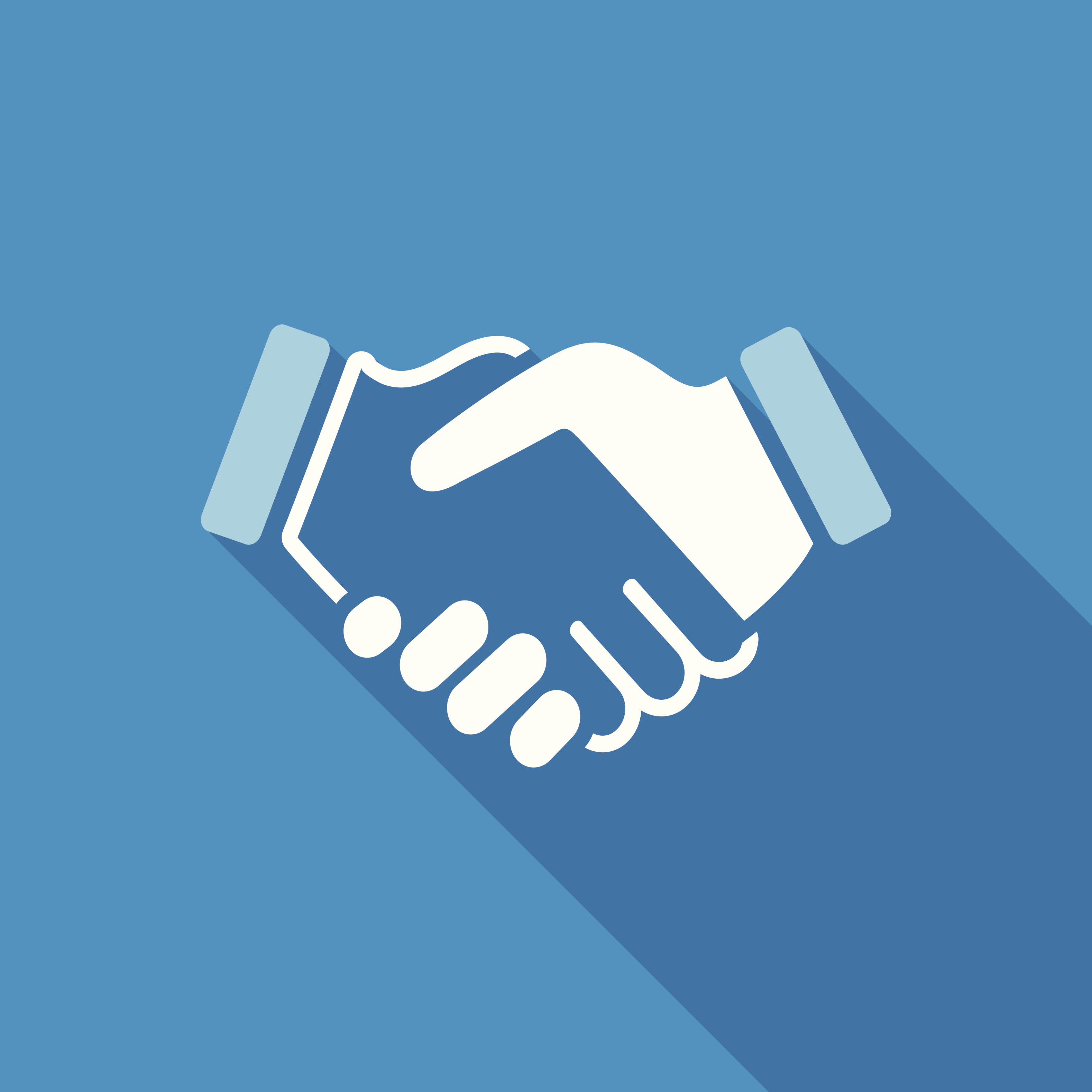 Who knew a single agreement could make such a difference for marketers? Not me. Well, at least not until we analyzed 175,000 answers submitted to HubSpot's 2014 State of Inbound survey and saw something that surprised us: the purse-loosening properties of a Service Level Agreement, or SLA.
For those unfamiliar with sales/marketing SLAs, they generally work like this: The marketing leader commits to generating a certain number of leads that meet a particular quality score, while the sales leader agrees to follow up with those leads in a pre-determined amount of time. Think of it as the corporate equivalent of the Congressional "reaching across the aisle" pledge.
Brian Kardon, CMO of a predictive analytics company called Lattice Engines, has not only established an SLA, but his team also lets Sales know when their response time violates the agreement. "So often, the communication path between Sales and Marketing is one way," said Kardon. "Sales asks Marketing to do things, and Marketing does them. But Marketing needs Sales to do things, too. Two-way communication leads to better overall performance and collaboration."
Kardon instituted the stringent SLA because his research shows that shorter response time correlates to higher sales conversion. Similarly, the State of Inbound data shows a positive correlation between establishing an SLA and receiving more marketing budget. In fact, marketers who established an SLA were 10 times more likely to have their marketing increased rather than cut.
The connection between the presence of an SLA and increased budget was tight enough to get us thinking about potential causative factors. We realized the agreement itself is a proxy — an emblem representing collaboration where conflict has historically existed. In a healthy organization, Sales and Marketing form a symbiotic unit in which each group gives and takes from the other. Even though the CEO hasn't collapsed the two functions into a single department, the pact between the two leaders demonstrates an alignment that supersedes organizational structure.
An SLA also speaks to a willingness to be held accountable — and to hold others accountable. Many executives, including Newscred CEO Shafqat Islam, consider accountability to be among the most coveted qualities in a marketing leader. Islam explained that 40% of his company's revenue is directly sourced by Marketing. He added, "There is no sugarcoating it: My VP of Marketing is accountable for revenue numbers as much as my head of Sales. Both are profit centers."
Lastly an SLA works best if results are gauged according to data, not opinion. Without an objective measure of success, the two executives may find themselves in a perpetual negotiation, thereby undermining the absolute accountability and pulling at the fabric of collaboration. Marketers who commit to a well-constructed SLA are marketers who are committed to data. And, as it happens, the skills required to analyze lead volume, quality, and dispensation data are also the very same skills required to calculate marketing impact, which, as it turns out, also correlates to favorable budgets.
"Our culture values accountability and transparency. If you buy into this system and deliver, we reward you, and reward you often," said Islam.
If an SLA is a proxy for collaboration, accountability, and objectivity, then one would expect most companies to have such an agreement in place. Not so fast. It's not until Marketing's budget exceeds $500,000 that its leaders are expected to have an SLA in place.
So if you are running marketing at a larger organization, you're expected to have an SLA in place. If you haven't established one, you're trailing your peers. While marketing leaders at smaller companies may not be expected to have an SLA, establishing one can be a valuable way to differentiate yourself … and, perhaps in doing so, ratchet your budget up to "big company" ranges.