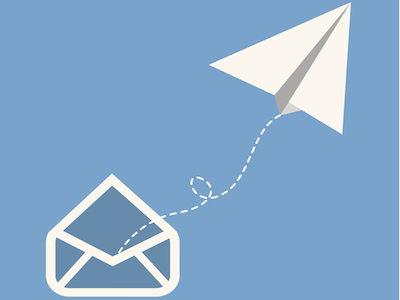 INBOUND 2014 was not short on good content. But, despite the large venue, some speaking events were so popular that it was short on seats.
Few things make a speaker feel better than seeing every single chair in their room full. One of them might be watching security guards turn attendees away who are clamoring to get into your session due to fire codes. I wouldn't know, but you could ask Matt Heinz.
There were a lot — and I mean, a lot — of people who wanted to attend Matt's session on email marketing hacks at INBOUND14. What about Matt's session sparked the interest of such a large number of attendees? He put forward a hypothesis when I talked to him this week: "People are hungry for tactical ideas," he said. "It's one thing to get in a room and talk about big, hairy, audacious goals, but people need performance improvements."
I got Matt to share some of his hacks, big and small. But, I should tell you, this post will only be available to the first 1,000 readers. (Only joking!)
13 Email Marketing Hacks
1) Have a process.
It's a mistake to think that defining and implementing a process in your email marketing slows you down. According to Matt, having a well-defined process actually has the opposite effect: It gives email marketers more time to be creative and experiment because they aren't constantly putting out fires or fixing egregious errors. You know what I mean — all those little mishaps that could have been prevented … with a process.
2) Review your emails on multiple platforms.
Matt recommended using Litmus, an email testing platform that shows users how their message will appear on several different email clients, in both HTML and text, and on mobile.
(HubSpot customers: You can use Litmus directly from your HubSpot email tool thanks to a pretty handy partnership. Learn more here.)
3) Don't be afraid to resend.
"If someone doesn't open an email, it's as if it doesn't exist," said Matt. So why not resend it to the people who didn't see it? Out of all his tips, Matt said this was the one that prompted the biggest response of, "I can't believe I didn't think of that!"
4) Short subject lines increase open rates.
Matt got this tidbit from The Science of Email 2014, which also reports on how images and certain words affect clickthrough rate.
5) Don't make subject lines too detailed.
After all, the point of a subject line is to prompt the recipient to open the message. If you give away too much information, their curiosity is gone. "It doesn't have to communicate a lot, it just has to get someone to say, 'tell me more,'" Matt said.
6) Think in terms of integrated sales and marketing.
Email marketers tend to get obsessed with clicks and open rates. But the whole point of email marketing is to generate leads to hand off to sales to become customers.
So don't just send an individual email and move on — think about the all the messages prospects are receiving from both marketing and sales as an entire program, and adjust those that don't fit into the overall flow. If that means providing sales with some talking points or other enablement content, so be it.
7) Forwards and replies in subject lines are okay.
Provided they are real forwards or replies. When people see "FWD:" or "RE:" in the subject line, it's a sign that they're going to get some deeper information. If they open your email and see that you faked them out, they get mad. But if they see that you're actually providing some more information and following up in a real way, you won't provoke their anger.
8) Enlist a proofreader.
Someone who is not involved in the campaign, or perhaps not even in the marketing department. It can be dangerous to send a message out without first being read by a fresh pair of eyes. Trst me, I knoww.
9) Take advantage of content delivery emails.
Your prospect just filled out a form to download a whitepaper. You deliver the link in an email that says (drum roll, please): "Thank you for downloading this whitepaper." … Doesn't that seem like a missed opportunity?
Matt pointed out that these emails are sometimes owned by a group other than Marketing, which might not be privy to the overall experience Marketing is trying to deliver. Take back ownership and write some better copy that gives prospects more choices of what to do next stat. As Matt put it, "There should be no dead ends in marketing."
10) Draft your subject lines.
How many times have you poured over the body copy of an email, only to slap a subject line on at the last second? Matt said it should be the opposite — spend more time on the subject line, and less on the body. If no one opens your email, who cares what it says?
11) A/B test subject lines.
It's easy to do, and it's informative. The subject line can also cast a filter on the entire message, so copywriters should be encouraged to get creative and find out how the first blurb the recipient sees changes their perception of the entire package. (Don't know how to run an A/B test? Learn how here.)
12) Coordinate emails with all other buyer-facing messaging.
Your customers and prospects should be getting a consistent experience across all of your platforms. What single message are you delivering through all of your tweets, posts, blogs, emails, offers, sales calls, copy, and other vehicles?
13) Broaden your metrics past open and click rates.
Odds are, the executive team doesn't care about opens or clicks. What they do care about, however, is revenue. Find a way to connect your email marketing campaigns with leads transferred to sales to deals closed and revenue earned. It's not necessarily easy, but it's valuable for both your company and your career. Revenue reporting within HubSpot can help connect the dots. (Get the details.)