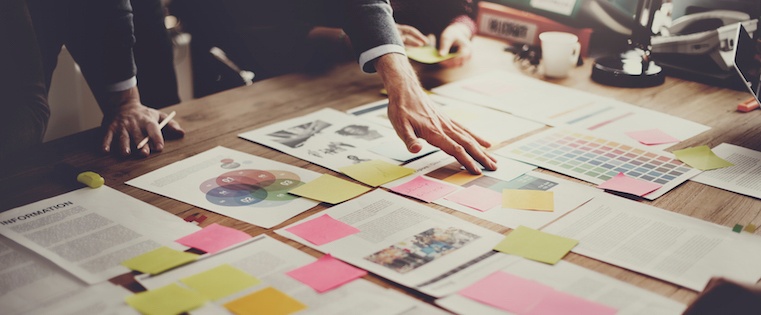 Planning, organizing, and executing a full-blown marketing strategy is no easy feat. However, there are tons of creative ways to generate more business for your company without overhauling your entire marketing strategy.
By focusing on smaller aspects of your marketing at a time, making changes to your marketing strategy is much more realistic. For example, you might take advantage of an upcoming holiday and run a campaign around it, test out new a marketing email template, offer a new type of loyalty program, or make it your goal to up your social media presence. There are tons of untapped opportunities waiting for you to take action on.
That's why we combined brainpower with Square to bring you a list of 101 Marketing Ideas to Generate More Business. Whether you're just starting up your business or simply looking for new, creative ideas to generate new business, these 101 ideas are just what your business needs.
What's inside?
Tips on aligning your sales and marketing efforts.
Tips on engaging with the community and marketing for your customer's desires.
Ideas to improve your social media and email marketing automation.
Different things to test out for your business to see what works.
A variety of different marketing ideas for brick and mortar locations as well as e-commerce stores.
How to create and promote high-quality content.
Download your copy today by clicking here.