"Never let schooling interfere with the tech startup you're running out of your dorm room." – Mark Twain
Admittedly I may have taken a few artistic liberties with the Mark Twain quote above, but the underlying sentiment remains: When it comes to learning — to amassing the knowledge you need to be successful in life — formal education isn't always the best option.
In a study of over 39 companies with $1 billion valuations or higher, eight of them boasted co-founders who had dropped out of college. Not to mention, three of the top five companies were run by college dropouts.
Of course, there's no ignoring the evidence to the contrary: The overwhelming majority of billion-dollar companies were founded by people who not only earned college degrees, but who earned them from selective schools. So the point of this post, to be clear, isn't to convince folks to drop out of school. It's simply to highlight some of the exceptional cases where taking a less traditional route ended up paying off big.
6 Famous Business People Who Dropped Out of School
1) Bill Gates
(Source: ITPro)
Bill Gates applied to just three colleges after graduating from high school: Harvard, Princeton, and Yale.
He was accepted to all three.
In the end, it was Harvard's campus that Gates chose to stroll onto in the fall of 1973. But within a couple years, earning a degree from one of the most prestigious universities in the world would take a back seat to another opportunity: Creating a programming language (Altair BASIC) for one of the world's first personal computers, the Altair 8800.
Originally working out of his Harvard dorm room, Gates would formalize his partnership with long-time friend Paul Allen in 1975 under the banner "Micro-soft." The two then set up shop in Albuquerque, New Mexico, which was where their first customer — Micro Instrumentation and Telemetry Systems (MITS), maker of the Altair 8800 — was located. And while Gates did initially try to balance academics with business, and would travel back to Harvard to take classes, the business inevitably started taking up more and more of his time. (He was a CEO, after all.) So Gates made the decision to drop out of school for good.
Today, Gates has an estimated net worth of $77.6 billion. And you might be surprised to learn that he also has a Harvard degree: Gates received an honorary doctorate from the school in 2007.
2) Steve Jobs
(Source: 9to5Mac)
Unlike Bill Gates, who dropped out of college so he could run a company, Steve Jobs dropped out of college so he could … well … go to college. Allow me to explain.
Having found the required classes on his schedule too boring to bear, Jobs dropped out of Reed College just six months into his freshman year so he could drop in on the classes that he was actually interested in — like Shakespeare, dance, and calligraphy. That calligraphy course, as Jobs would later call in a 2005 Stanford commencement speech, helped inspire him to incorporate multiple typefaces into the Macintosh.
I learned about serif and sans serif typefaces, about varying the amount of space between different letter combinations, about what makes great typography great … None of this had even a hope of any practical application in my life. But ten years later, when we were designing the first Macintosh computer, it all came back to me. And we designed it all into the Mac."
In that same speech, Jobs mentioned another reason why he dropped out of college: He felt bad for spending his parents' money on an education that he didn't really see the value in.
I had no idea what I wanted to do with my life and no idea how college was going to help me figure it out. And here I was spending all of the money my parents had saved their entire life. So I decided to drop out and trust that it would all work out OK.
And when you consider that Jobs went on to create what is now (at the time of this writing) the most valuable brand in the world, I think it's safe to say it all worked out OK.
3) Oprah Winfrey
(Source: K92.7)
Three years after Steve Jobs gave Stanford's commencement speech, another college-dropout-turned-billionaire would take the stage: Oprah Winfrey.
In her speech to the graduating class of 2008, the Queen of Talk recalled how she started working in TV at the age of 19 while she was a sophomore at Tennessee State University. "I was the only television anchor person that had an 11 o'clock curfew doing the 10 o'clock news," she commented, before continuing, "Seriously, my dad was like, 'Well, that news is over at 10:30. Be home by 11.'"
By the time her senior year rolled around, Winfrey's TV career was looking promising. So promising, in fact, that instead of sticking around to complete the one credit she needed to graduate, Oprah dropped out of college. A year later, at the age of 22, Winfrey was co-anchoring the 6 o'clock news in Baltimore.
Needless to stay, Winfrey's decision to drop out paid off big. Today, her net worth is estimated at $3.1 billion. But there was one person in Winfrey's life who could never come to terms with her not finishing college: Her father. As Winfrey recalled in the Stanford speech …
He'd say, 'Oprah Gail' — that's my middle name — 'I don't know what you're gonna do without that degree.' And I'd say, 'But, Dad, I have my own television show.' And he'd say, 'Well, I still don't know what you're going to do without that degree.' And I'd say, 'But, Dad, now I'm a talk show host.' He'd say, 'I don't know how you're going to get another job without that degree.'"
In then end, Winfrey's dad would prove to be the winner of that argument. In 1987, Winfrey went back to Tennessee State University and completed her degree.
4) Mark Zuckerberg
(Source: PR News)
Mark Zuckerberg holds an interesting spot on this list, as he's one of the few college dropout success stories who actually planned on going back to school. In a talk he gave back in 2012, the Facebook co-founder and CEO recalled how he had been upfront with investor Peter Thiel about not wanting to drop out of Harvard.
Thiel didn't believe him. In fact, Zuckerberg's own family didn't believe him — they all thought he would drop out. As Zuckerberg commented during that same talk back in 2012:
My life is a long history of people thinking I would drop out of school long before I did."
For Zuckerberg, at least in the early days, Facebook was just a hobby. Whereas Gates knew he was onto something big (e.g., consumer software) when he started running Microsoft out of his Harvard dorm room, Zuckerberg was a bit more skeptical when he launched the first iteration of Facebook. He even had a back up plan if this "hobby" didn't work out: He'd go work for Microsoft.
Of course, as Facebook began growing like wildfire, becoming one of the top 10 most-trafficked site on the internet within a year and a half of its launch, Zuckerberg inevitably realized that this side project of his had some serious potential. So in the fall of 2005, Zuckerberg left Harvard to focus on Facebook full-time.
He'd return to Harvard a year later … to recruit engineers.
5) Jay Z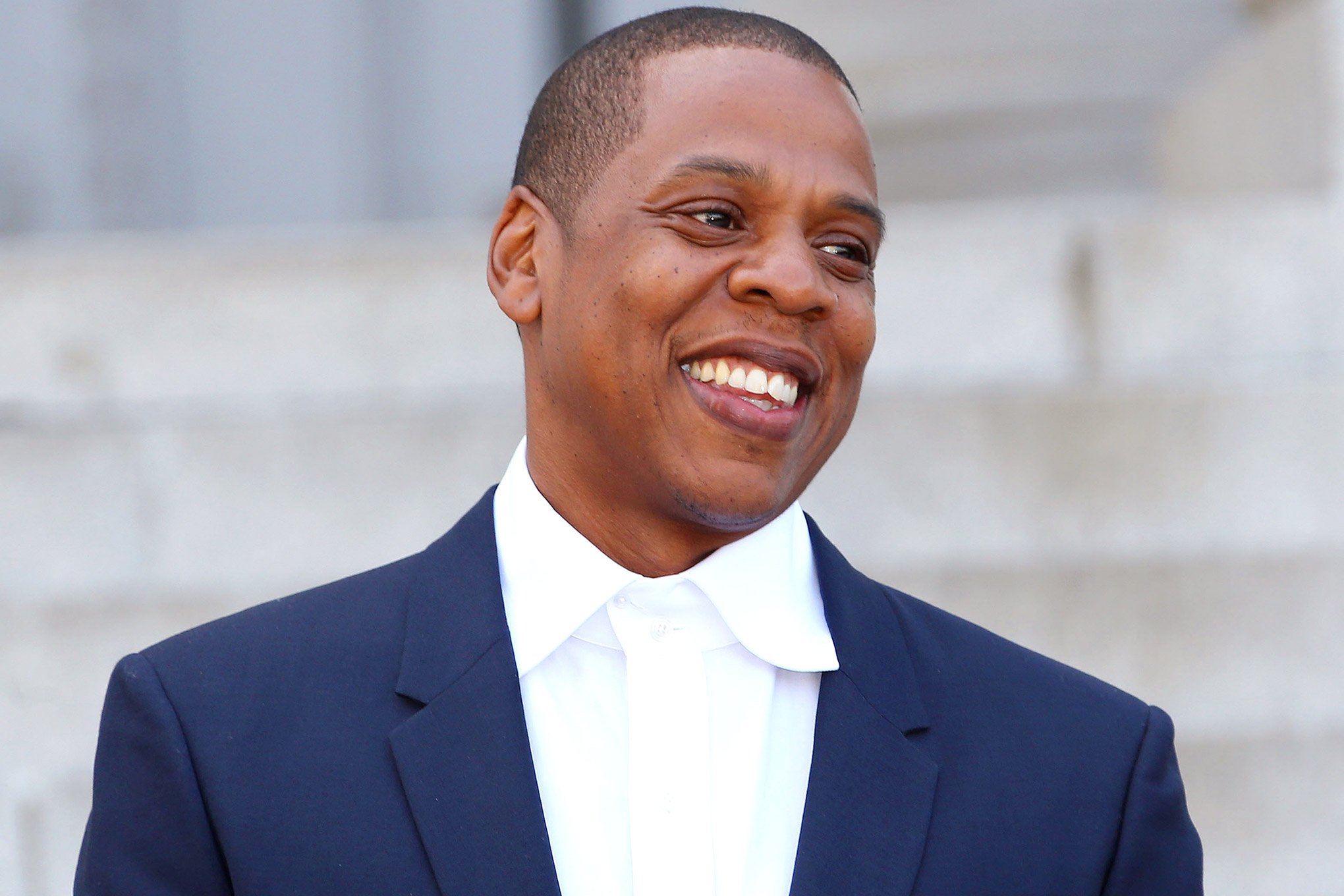 (Source: EW)
While Jay Z is perhaps best known as a rapper, he's also an accomplished entrepreneur. From founding his own record label (Roc-A-Fella) and talent agency (Roc Nation), to launching a clothing line (Rocawear), to re-launching a music streaming service (Tidal), Jay Z a.k.a. Shawn Carter has a diverse business portfolio.
Something else you might not have known about Jay Z: He never finished high school. The Brooklyn native dropped out to focus on his job at the time … dealing drugs. As Jay Z recalled in a 2013 interview, drug dealing ended up teaching him some valuable business skills, like budgeting. But at the same time, he always knew it wasn't a viable path forward:
At some point, you have to have an exit strategy, because your window is very small. You're going to get locked up or you're going to die."
Fortunately for Jay Z, he had an exit strategy: Music. As of 2015, his estimated net worth is $550 million.
6) Lady Gaga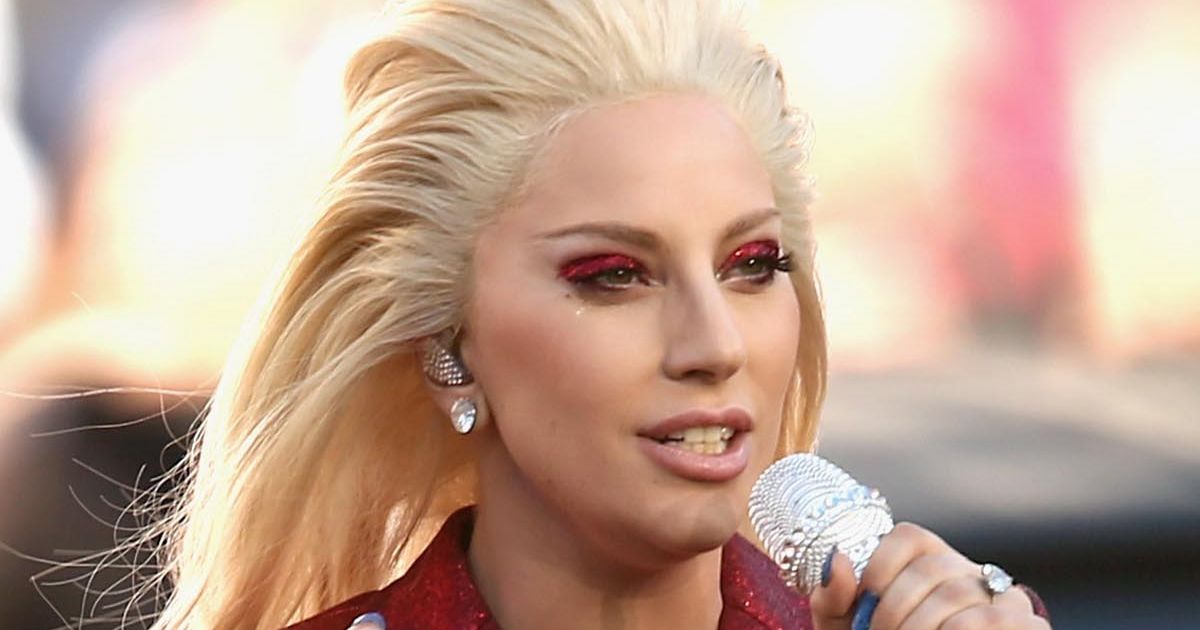 (Source: The Mirror)
I know, know … another music example. But trust me, Lady Gaga is more than just a performer: she's a business unto herself. (I mean, there's a Harvard Business School case study on her, for paparazzi's sake.)
Born Stefani Germanotta, Lady Gaga attended New York University's prestigious Tisch School of the Arts after graduating from high school. But during her sophomore year, she decided to drop out to focus more on her fledgling music career — a decision that would end up paying off in a big way.

In addition to earning millions through selling and performing her music, Lady Gaga has been able to cash in through numerous brand partnerships and tie-ins. For example, she's teamed up with Versace, Virgin Mobile, and even Starbucks for promotional campaigns.

Today, Lady Gaga's net worth is estimated at $225 million.
Know of any other successful dropouts who should be on this list? Tell us in the comments section below.