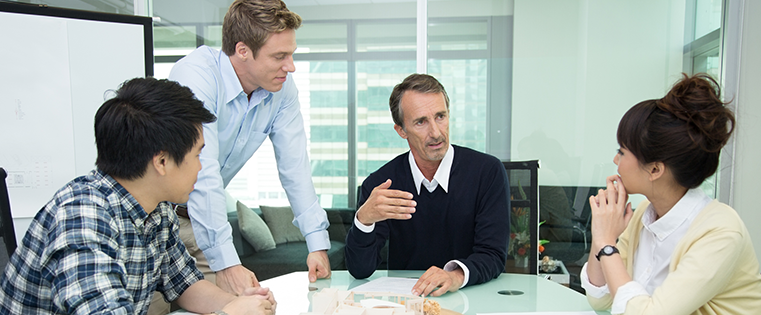 In Lady Windermere's Fan, one of Oscar Wilde's characters describes the cynic as someone "who knows the price of everything and the value of nothing."
It's fair to call CEOs and CFOs cynics when it comes to their marketing budgets. Rarely do client-side decision makers report to their fellow C-suiters the value your agency provides. In the end, that usually means you aren't communicating your value well, or strongly, enough.
Either way, it's a problem when clients are more focused on your invoices than your services.
Nothing Is More Valuable Than Perceived Value
If you reduce a client's cost per lead and neither your client nor her C-suite knows it — has it really happened? (It's the same old "does a falling tree make a sound in the forest when you're not there?" conundrum.) Your clients' perceived value of your services exerts significant influence on their perception of you and their decision about whether to stay with your agency (or not).
In one famous study out of Stanford University, participants were given two glasses of the same exact wine, except they were told that one glass was from a $5 bottle of wine while the other was from a $45 bottle of wine. Guess which wine they thought tasted better?
It works both ways. While price can be used to boost perceived value, increasing perceived value first can be used to validate higher pricing, expand relationships, or move to (higher) retainer agreements.
Perceived value results from clearly understood and relevant quantifiable and qualitative factors. Fortunately, your agency has serious power to shape how your clients perceive your agency's value.
Start With the Metrics
Perceived value is much broader than quantifiable ROI, but it's certainly a necessary part. Especially when it comes to helping your client contacts chat up your value to their C-suite colleagues.
Regular reporting and communication of the tangible benefits your work provides should be standard account management practice. Focus on the metrics that provide the greatest value back to the client.
To do this well, your account managers and agency leadership need to understand each client's vision of success. There's a lot of good advice out there to hone in on revenue-based metrics, such as lifetime value and cost of acquisition (ignore the vanity metrics of shares and likes). In general, this is good advice for most clients.
But what about the client whose priority is to show traction through a growing user base? This client is seeking a first round of venture capital funding, so showing proof of concept is far more important than showing paying customers.
Prove your value with metrics. But first make sure they're the right metrics. They must align with that specific client's goals and priorities. When you show this sort of genuine and individualized attention, it impacts another factor influencing your perceived value — the overall customer experience your agency provides.
Customer Experience Is More Than Customer Service
Being responsive and helpful is great customer service. But you've got to go further and create a superlative client experience that demonstrates high value: Value that differentiates your agency from all your competitors. Value that no other agency can even come close to touching.
In the context of perceived value, the more useful questions are: How do your clients experience their relationship with your agency? Where does your agency fall in the "order taker versus strategic partner" dichotomy?
After all, great marketing is all about spot-on positioning, right?
Move away from the order-taker bucket and increase your perceived value by placing your services in context. This could mean providing clients more in-depth insight into:
Their own competitive landscape and where your ideas and/or results fall within that context
The level of expertise your team uses to design and execute a campaign or strategy
How your team's work frees them to focus on their core functions and operations
If You Don't Value Your Team, Your Clients Won't Either
While you take steps to demonstrate the breadth and depth of your value to clients, make sure you're not undermining your efforts with other actions that send the opposite message.
For example, don't discount your rates. You can negotiate, but don't agree (or offer) price cuts. If a client has a genuine budget issue, then negotiate on issues like scope of services, extended timelines, or accelerated payment milestones. Agreeing to a price cut without getting anything of value in return tells the client they should have been paying the lower rate all along.
Indeed, you should be setting your rates on a value basis, not a cost basis. There are numerous ways to do this, but the general premise of value-based pricing is to set your rates based on the value your work has for the client, not the cost-plus-profit it represents to you.
Bake higher perceived value right into the cake at the start. Set your rates based on your client's perceived value. If you know that a new customer means $200,000 in the first year of sales to your client, wouldn't a $120,000 per year retainer be a bargain to him if you can deliver enough quality leads that he can close at least one customer?
Setting value-based pricing forces your agency to get very clear on what kind of value work will deliver for a client, which makes it much easier to communicate that value back to your client.
Then once the client agrees to your value-based pricing and you start delivering the value you promised, they'll think what a great deal they got. And that's precisely what you want your clients to think.