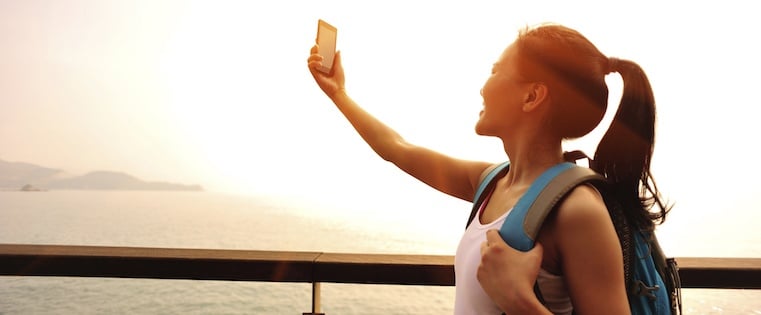 Social proof is essential to any marketing strategy. User-generated content (UGC) in the form of customer reviews and pictures addresses the ecommerce pain point of uncertainty that affects shoppers and store owners alike, while providing social proof.
Shoppers sometimes hesitate to buy online because it can be difficult to gauge information about the fit and quality of items without seeing them in person. Conversely, ecommerce store owners are challenged to build trust with site visitors and communicate the sense and feeling of tangible products through the barrier of a digital screen.
Customer opinions and experiences give shoppers the information they want and the confidence they need to convert into buyers, while providing online brands with a gateway to build relationships with their audience.
This is where UGC comes in. Here are three of the top ways that you can leverage UGC to grow your business:
1) Build Relationships With Your Customers
Customer reviews and pictures build a shopper's confidence in a brand by providing relatable information and authentic answers to questions that may otherwise keep someone from buying.
Including user-generated content throughout ecommerce stores—such as on the homepage, checkout page and product pages—makes the online shopping experience more dynamic by addressing specific pain points with genuine customer experiences.
Enabling a conversation between interested shoppers and past buyers builds a community around a brand, providing social proof for the products and for the brand as a whole. Such communities break down barriers between individual online shoppers, which in turn creates an emotional connection with the brand and leads to conversions.
Asking customers for reviews is an effective way to engage with your audience and increase retention by making them feel appreciated and valued.
2) Increase Effectiveness of Social Ads
User-generated content is a powerful tool for building social proof and one of the most effective ways to build trust on social media.
Social ads are a way to broaden your reach and influence shoppers while they are not actively shopping. To people scrolling through social media, a often times a brand-sponsored ad sticks out like a sore thumb and is easily ignored.
Reviews increase social commerce by providing immediately visible social proof by including authentic customer reviews and photos in social ads allows you establish a relatable brand image and brings more shoppers to your site.
Yotpo data shows user-generated content increases click-through rates for Facebook ads by 300% and leads to a 50% drop in both cost-per-click and cost-per-acquisition.
3) Boost Visibility in Search Engine Marketing
Customer reviews differentiate your company and products from all of the other search results that come up.
They not only attract shoppers' attention, reviews lead to more sales and in turn to more reviews.
Using UGC in your paid and organic search engine marketing activities such as product listing ads and rich snippets enhances your search listing and makes it more enticing for shoppers to click through.
When shoppers see customer reviews in the research phase of the buyer journey, it gives your product an edge over other search results and encourages them to go to your site.
Takeaways
Happy customers are one of your most valuable marketing resources. Encourage them to provide user-generated content, which you can repurpose throughout the buyer journey, by making them feel valued, engaged and appreciated.