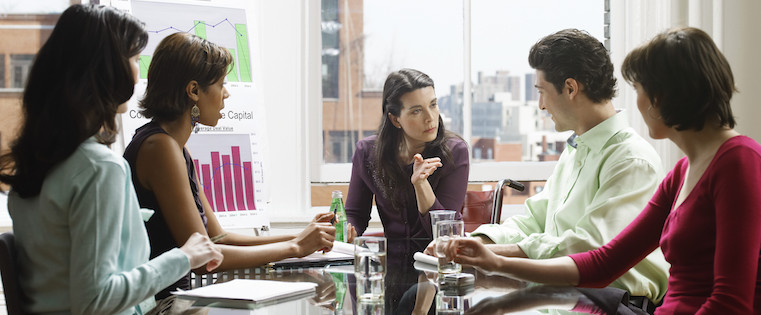 Back in 2011, the Aberdeen Group released a study that claimed highly-aligned organizations achieved an average of 32% year-over-year revenue growth, while their less aligned competitors saw a 7% decrease. Today, smarketing continues to serve as one of the largest opportunities for improving business performance.
While aligning your sales and marketing teams sounds like a no brainer, it's not something that's going to happen overnight. It's likely that both sides realize the need to work together to meet their demand and revenue goals, but the two teams are notorious for their complex, and sometimes even contentious, relationship.
To help you navigate this complex relationship, HubSpot has teamed up with Prezi to bring you The Essential Sales and Marketing Alignment Kit. The hope is that as you get closer and closer to total alignment, you'll find dramatic improvements in your marketing ROI, sales productivity, and overall growth.
In this three-part kit, you'll get everything you need to align your sales and marketing teams each month, quarter, and year. More specifically, you'll receive:
An agenda template for monthly "smarketing" alignment meetings to ensure effective communication.
A template for service-level agreements (SLA) between marketing and sales.
Four foundational tips on working and communicating better with your sales team.
Tips on how to promote collaboration between teams to improve ROI and sales productivity.
Information on how to open up the right lines of communication to promote healthy, regular teamwork.
Download your copy of The Essential Sales and Marketing Alignment Kit now.