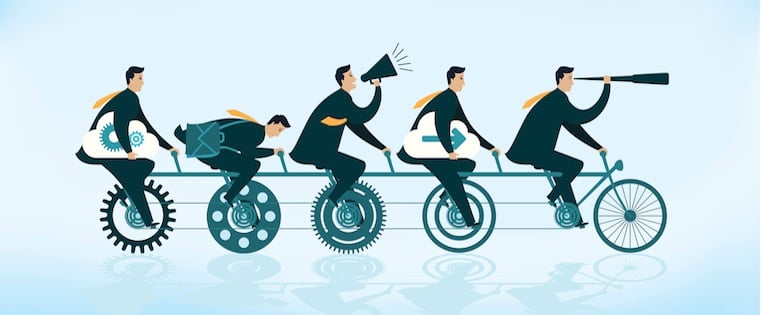 This post originally appeared on HubSpot's Sales Blog. To read more content like this, subscribe to Sales.
Work customs and culture vary from country to country. For instance, meeting attendees in the U.S. seat themselves in no particular order around the conference table. But if the most junior person on the team were to take the seat farthest from the door in Japan? That's a no-no. This behavior flies in the face of Japanese custom, where the seating arrangement is determined by professional seniority (the most senior people sit farthest from the door, and the most junior people closest).
But while there are no doubt differences in work styles around the world, there are also similarities. After surveying nearly 200 leaders located in 15 different countries, Quantum Leadership Group recently discovered the most important leadership trait worldwide: High ethical and moral standards.
In a Harvard Business Review article covering the data, Sunnie Giles, president of Quantum Leadership Group, categorized this response along with the third most important trait ("clearly communicates expectations") as qualities that "creat[e] a safe and trusted environment."
"A leader with high ethical standards conveys a commitment to fairness, instilling confidence that both they and their employees will honor the rules of the game," Giles writes. "Similarly, when leaders clearly communicate their expectations, they avoid blindsiding people and ensure that everyone is on the same page. In a safe environment employees can relax, invoking the brain's higher capacity for social engagement, innovation, creativity, and ambition."
Not sure if you're upholding high moral standards? To test if you're acting in accordance with your values, Giles recommended a simple thought experiment: Envisioning the eulogy at your funeral. What is the speaker saying about you?
"This exercise will give you a clearer sense of what's important to you, which will then help guide daily decision making," Giles explains.
While seating arrangements in meetings might not be universal, this research shows that leadership integrity transcends borders. When in doubt, remember that 誠実であること。それが最善の方針 (that's the equivalent of "honesty is the best policy" in Japanese).