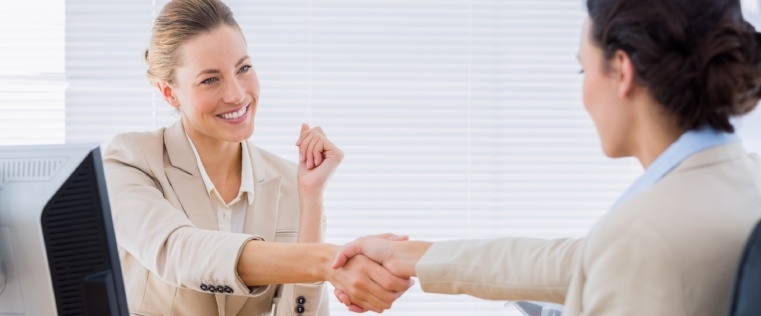 When an agency hears a client has a new CMO, their first thought is most likely, "Will we retain the business?" The new CMO will understandably want to make an impact in their new position. They'll want to surround themselves with people they know and trust — and the agency they know and trust may not be the incumbent — you.
At Hallway Talk, we often work with proven agencies who find themselves in this tough situation. With a lot of uncertainty in the air, a client's leadership change is certainly a stressful time for agency leaders and their entire team.
But it's not a time to stand by and wait for the hammer to fall. RFPs are historically stacked against the incumbent agency. Agency leadership needs to take action by putting together a plan to win the business with your client's new CMO and demonstrating a better outcome before your agency is put up for review.
The 7-Step Process for Retaining a Client During a CMO Change
Step 1: Put yourself in the mindset of the new CMO.
During our interviews with agency clients and CMOs, we've discussed why new CMOs may choose to replace an incumbent agency with one they've worked with in the past. Here are six key reasons why a CMO may bring their former agency partner to their new company:
1) Trust
"I'm sticking with the agency I know. More than anything, I trust them."
2) Confidence
"In my new job, there's a ton to tackle. I have confidence in the people I've worked with at my past agency and know they have the skill set to get things done."
3) Mutual Respect
"We've been in the trenches together. They like my thinking, and I like theirs."
4) Work Style
"My agency gets me. It works. I don't want to have to train someone on how I like to work."
5) Track Record of Success
"Why wouldn't I take them with me? Together we made history."
6) Perceived Value
"I'm comfortable with what I get from my old agency — what it costs, what I get billed for, what I don't get billed for — I don't want to do that dance again."
Step 2: Help the new CMO get to know your agency.
While you may not have a history with the new brand leader, you can increase your chances of retention (and preempt an RFP or agency change) by consciously and proactively addressing the six reasons for change early on in the relationship.
Step 3: Validate the current relationship of trust, confidence, and respect.
While these must be earned over time with the new management, one way to objectively verify that your agency has these important intangibles is to leverage client satisfaction studies completed by a third party. Done well, these studies can validate the strong feelings of trust, confidence, and respect that the CMO's new team has for their current agency. This relationship audit will allow the incumbent agency to proactively address any issues that may threaten the relationship.
Step 4: Demonstrate sensitivity to work style.
Don't guess. Ask the new CMO about their preferred work style. How often do they want to be included in conversations, and which discussions are the most important? How often would they like to meet? Ask questions that help you familarize your team with the new CMO's communication preferences.
Step 5: Strut your stuff.
Assume that the CMO is assessing all possibilities and may have an agency change in mind. Request an introductory meeting that highlights your contributions to the business's success, your agency's thoughts on worthy opportunities, your adaptable work style, and the results of your third-party client-agency studies. Demonstrate how your agency is eager to team up with the CMO's new thinking to take the business to a new level.
Step 6: Do your homework.
Research the CMO, their past positions, and their accomplishments. The more you understand about this new person, the better you can anticipate their needs. Research their past agency relationships. What was the value proposition of past agency partners, and are you a similar fit? How are your services a better fit than the CMO's old agency?
Step 7: Enlist champions for your agency.
If your relationship is strong and successful, and the new CMO's team believes your agency is the best for their business, encourage them to speak up. Help them navigate the politics of management change. Their support will help instill confidence in your agency among the new management.
A Riskier Choice
If your agency has really performed well for the client, changing agencies could actually be a riskier move for the new CMO. Working with a well-performing agency can be invaluable. First, there is history with the business — something that can't be undervalued. Trust, confidence, and chemistry have already been established between the client and agency teams. There is no lost time in the onboarding of a new agency. And most importantly, if the CMO were to bring in a new agency, the agency would likely have to staff up, putting new (and unproven) agency team members on their projects.
Bottom line: Your client relationships are important to you, and client retention is key to agency growth. Manage all relationships on an ongoing basis, but especially keep an eye out for client management changes. Being proactive about CMO changes can enable you to preempt an account review, RFP, or worse yet — an agency replacement.
Understand why a CMO may want to bring their old agency to your client's account, and prevent any action with preemptive efforts to retain the business. Optimize your client-agency relationships through open communication, do your homework to understand the new management, demonstrate your commitment to the new manager's success, and showcase your agency's value.
The goal is to earn the trust and confidence of new management, making the CMO's "old" agency the riskier choice.