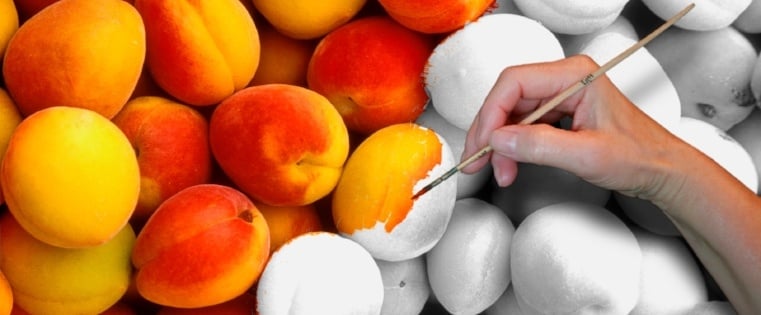 There's no denying that Adobe Photoshop is a powerful photo editing tool, with loads of built-in features and effects. In fact, if you're a marketer with little (or zero) photography or graphic design experience, Photoshop can sometimes feel a bit overwhelming.
Oppositely, however, if you've spent years learning the ins and outs of Photoshop, you might now be arriving at a point where you feel like you've exhausted all of Photoshop's built-in benefits.
Regardless of your experience level, there are free Photoshop filters and plugins that can help. As a beginner, these free add-ons can help simplify complex editing processes. As an expert, they can help expand your available Photoshop tool set even further, and help lead you in new artistic directions.
9 Free Photoshop Filters and Plugins
Free Filters
Note: The filters below are technically Photoshop "actions" (.ATN files). An action is a pre-recorded series of steps that allows you to apply effects — in this case, filters — automatically.
1) Dramatic Sepia (via Efeito Photoshop)
Sure, you can easily create that classic, reddish-brown sepia effect in Photoshop manually by selecting Image > Adjustments > Photo Filters, and then choosing "Sepia" from the dropdown menu. But if you're looking for a sepia filter that's a bit more — well, dramatic — the free Dramatic Sepia action from Efeito Photoshop is a popular option.
Image Credit: Romenigps
If sepia is a bit too much for your taste, but you're still trying to create a nostalgic, old-timey feel, the Old Photo action has got you covered. The action will adjust the color and contrast of your image, transporting it back in time (visually-speaking).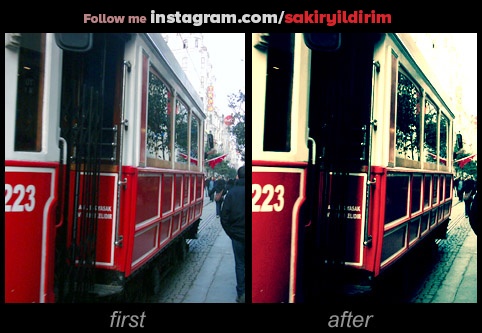 Image Credit: sakiryildirim
3) Dream Blur (via DeviantArt)
As its name suggests, the Dream Blur action adds a filter to your image that creates a subtle, dream-like atmosphere. Specifically, the action produces a dark, blurry vignette at the edges of your image while also upping the saturation levels.

Image Credit: JoshJanusch
Unlike the Old Photo action from earlier on this list, the Vintage action does more than just visually transport your image back in time — it also adds a distinctive neon effect (perfect for giving your next project a groovy feel).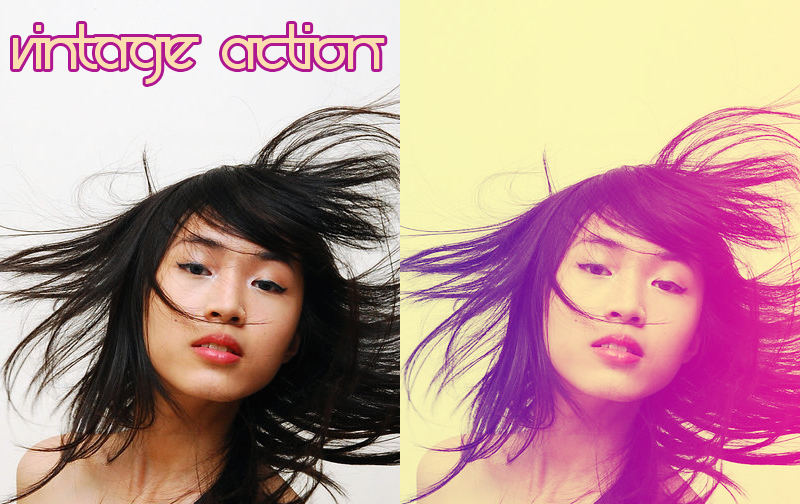 Image Credit: beckasweird
The Lithprint action imitates the vintage look produced by the black-and-white lith printing process. But compared to the other vintage filters on this list, Lithprint is much more drastic. In addition to adjusting contrast, highlights, and shadows in your image, it adds a gritty texture.

Image Credit: rawimage
Free Plugins
If you're struggling to produce particular effects in Photoshop (e.g., black and white, high contrast, polarization, etc.), virtualPhotographer by OptikVerve Labs could be the plugin you've been looking for. VirtualPhotographer's primary claim to fame? It allows you to add complicated effects to images with a single click.
Image Credit: optikVerve Labs
7) ON1 Effects
Like the virtualPhotographer plugin, ON1 Effects is a free Photoshop plugin that makes it easier for you to add complex effects to your images. What sets ON1 Effects apart is that it boasts a library of filters — including vignette, adjustable contrast, and HDR look — that you can stack on top of each other, allowing you to easily build layers of different effects.
Image Credit: ON1
8) Flaticon
Wish you could sort through thousands of free icons and add them to your projects without having to leave the comfort of Photoshop? Then Flaticon by Freepik is definitely worth a look. The free plugin's icons are available in .SVG, .PSD, and .PNG formats.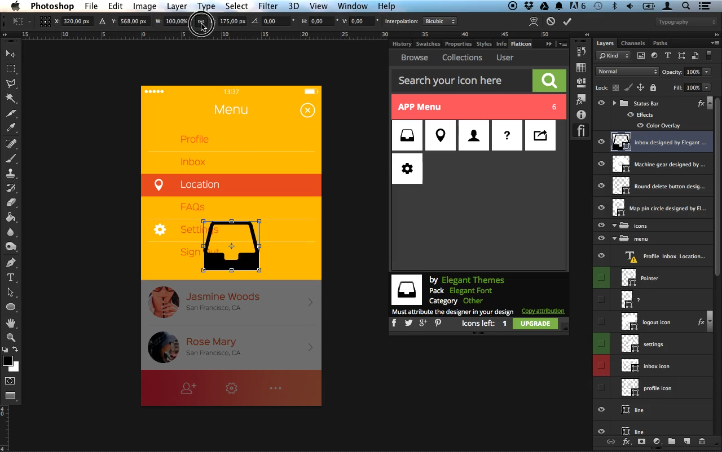 Image Credit: Flaticon
9) Tych Panel
The free Tych Panel plugin makes it easy for you to create double panel (diptych), triple panel (triptych), and quadruple+ panel (ntych) projects in Photoshop. Just select the number of rows and panels you want, as well as the alignment style, and Tych Panel will format everything for you automatically.
Image Credit: Lumens
Know of any other great free Photoshop filters and plugins? Share them in the comments section below.