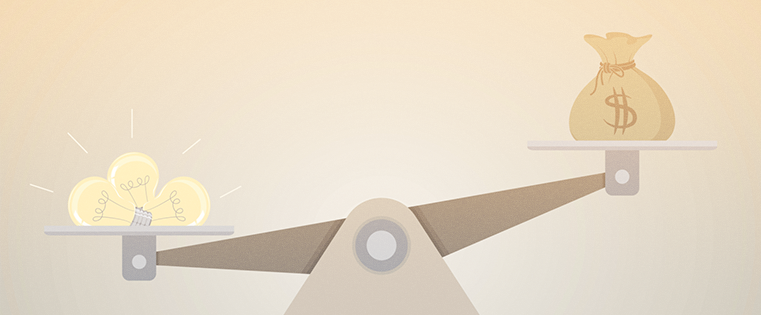 You can set your small business apart in several ways, from your brand to the quality of your products. Still, even if you're the top small business in your city, your audience is limited. How can you grow beyond the borders of your town?
Now you're probably considering an ecommerce option for your company. As with starting a business, adding online shopping is a whole new endeavor. Sure, you have your brand and your products taken care of, but there are a million new tasks to complete and even more things to learn. Why should you take the plunge?
1) Larger Customer Base
We touched on the potential for a larger customer base, but it's important to realize just how large that base might become. With excellent inbound techniques, including stellar SEO, and a robust CMS, a small business could grow into a global powerhouse.
Scaling for growth is important for small businesses that turn to ecommerce models, because the potential reach for online shops is unlimited. While there is never the promise your company will grow to Amazon-like greatness, the possibility is always there.
2) Customers Choose Ecommerce
The number of online shoppers has increased sharply within the past few years. Just three years ago, 36% of American shoppers completed their holiday shopping online. Last Christmas, that number jumped to 61%. Keep in mind, that's only holiday shoppers that did all or most of their shopping online. If we study the number of people who've made at least one online purchase, the percentage would skyrocket. Even 39% of shoppers who prefer stores will investigate prices and brands online before buying.
3) Online Shopping Offers More Options
A large percentage of shoppers, 93% to be exact, actually prefer local business who offer online shopping. These buyers want to find something unique that's not available anywhere else, but they still want the convenience of online buying. Others like to buy online and pick up at their local retailer.
4) Lower Labor and Tax Costs
Expanding your business could mean opening more retail spaces, which brings its own set of challenges and costs. Staff, rental, and inventory equals a lot of overhead. An online presence can help expand beyond your one location without the addition of staff or retail space. In addition, tax regulations are different for each state, so sales taxes and income taxes, while tricky, could add up to less than physical stores might incur.
5) Easier to Compete
Marketing and SEO play a huge part in growing an online presence. Think about it: you already provide better products and services than the big guys. Why wouldn't a buyer choose you over the local chain mega-mart? Right now, they won't choose you because they can't find you. If they could find you… Well, you'd have those buyers locked down.
If you're still on the fence, investigate the possibilities. There really is no better way to grow your small business into a true force of retail than opening an e-tail branch to serve your buyers' needs.